New York City Tours
See the 9/11 Memorial
The best way to see the
911 memorial
is with a tour guide. The OnBoard NYC Freedom Tour will take you to the
911 memorial
by boat, and your tour guide will escort you into the Memorial and show you its components. There's no better way to see the
WTC Site
. You won't find a better education about what happened at the
World Trade Center site
on September 11, 2001, during the tragic terrorist attacks.
The Highest Rated Sightseeing Tour in New York City!

OnBoard Tours (formerly New York Party Shuttle Tours) has been repeatedly told by our customers that our tours are the most fun, and that they are fun for all ages. Our daily tours provide you an overview of Manhattan by an incredible immersion experience. Our NY See It All! Tour combines a bus tour with short walks and a ferry cruise across New York Harbor.
---
See New York City in One Day!
Our NY See It All! Tour is referred to as "the Only Comprehensive Guided Tour of New York City." Other tour companies use the term, but we don't think "driving by" can be called comprehensive. Our guides aren't lazy. They hop off the bus with you and show you the top attractions in NYC. If you are paying for a tour guide, don't you want him to SHOW you New York, rather than just TELL you about it from his comfy seat on a bus? Trust us, you don't want to be waiting in line for the next hop-on, hop-off bus to come, and hoping that the next one will have enough seats. If you book on one of our tours, you will have a guaranteed seat for the entire tour.
---
Smaller Groups Make Better Tours
We have designed our tours to give you an interactive immersion experience. We use small shuttles rather than large coaches or double-deckers. This allows more intimate communication with your NYC tour guide. The OnBoard Tour environment fosters and encourages you to ask questions and truly learn about New York City while you are on the tour. The Top 10 Reasons Visitors Love OnBoard New York Tours.
---
Online Discounts on New York Tours & Attractions
OnBoard New York Tours offers discounts on certain days of the week. We also offer discounts if you purchase more than one tour. Call us at 1-212-852-4821, or check out our discounts on New York Tours here.
---
Isn't reputation everything?
You won't find another tour company with better feedback than OnBoard Tours (formerly NY Party Shuttle Tours). Here are a few examples:
Rave reviews for the hottest show on wheels!
.
Check out the review of our tour on About.com, called Get a Great Guided Tour of New York City with OnBoard New York Tours.
Check out what people have said about us on TripAdvisor.com: click here.
---
Who says there's nothing free in this world?
Free bottled water on ice in the shuttle for all our mixed-group New York City tours (but no, we don't allow alcohol on our buses).
---
New York's Finest. (Tour Guides, that is!)
We use the best tour guides in New York, who will give you the best tour you've ever had. Our licensed New York tour guides stay with you the entire time and give you the history of each New York attraction or landmark. Our tour guides are the strength of our company.
---
This City never sleeps. Check it out at night!

Take the NY See The Lights! Tour. Explore Grand Central Terminal. See the United Nations Building. Stand under the Brooklyn Bridge and marvel at the lights of Lower Manhattan. Stroll down Mulberry Street in Little Italy and take in the delicious aroma of pizza and pastries. This 3-hour tour departs nightly at 7:00 PM. Click here to get more information.
---
Take a Private or VIP Sightseeing Tour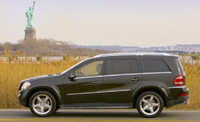 Take a private tour in a shuttle (groups of 10-70), passenger van (groups of 1-10), or in a VIP Luxury SUV (groups of 1-5). After you book your tour, our tour guide will contact you before your trip to plan a custom tour for you. Pick your own tour times, pick your own itinerary, stop for lunch or shopping. You can also include VIP access to the Statue of Liberty or Empire State Building with any tour. Private tours are also available in Spanish, German, French, Italian, Portuguese, Japanese, Chinese, and other languages. Check out our private New York tours page here. Call us at 1-646-919-8680 to plan your trip.
---
Visiting Washington DC?
Check out OnBoard Tours in
Washington DC
.
---
New York is home of some of the best
New York City Hotels
.
New York City Happenings
June 24, 2012 | Posted in New York Attractions, New York City Tours, Things to do in NYC
Take a New York City Tour with OnBoard Tours. We have the highest rated bus tours in New York City. It's our tour format that people love. We have licensed NY tour guides who stay with you throughout your tour to make sure you see the New York attractions in depth and you truly experience [...]
March 18, 2007 | Posted in 911 Memorial, New York Attractions, New York City Tours
See the 9/11 Memorial The best way to see the 911 memorial is with a tour guide. The OnBoard NYC Freedom Tour will take you to the 911 memorial by boat, and your tour guide will escort you into the Memorial and show you its components. There's no better way to see the WTC Site. [...]